Dine in Style
Do you have a family member's birthday or anniversary coming up? Celebrate in style with a night of fine dining at Char Restaurant in Huntsville. With its grand piano in the piano bar and white tablecloths, you can sense the air of sophistication permeating the restaurant as you take your seat. The staff is incredibly hospitable, making the meal memorable and special.
While the main dining room is exceptional for any occasion, Char does offer private dining for private parties. You may also have your own events catered by Char, thanks to the restaurant's catering service.
Delectable Dishes
While the restaurant provides complimentary bread for the table, their selection of "Beginnings" should not be missed. The fried green tomatoes are crisp and flavorful. The No-Filler Crab Cakes are absolutely delicious and filling; it could be a meal in itself. The taste of the crab cakes cannot be understated; but simply put, this is how a crab cake should taste.
There are an array of mouthwatering entrees at Char that makes it difficult to know which dish to choose. For the pasta lovers, the Seafood Carbonara is delightful and certainly does not skimp out on the seafood as it is filled with shrimp, crawfish tail, and jumbo lump crab. For those who prefer 'turf' over 'surf', the cuts of meat are robust. The prime rib is perfectly cooked and every tender bite is complemented with the horseradish sauce.
Of course, you will not want to miss out on dessert. Char offers a daily selection of gourmet gelatos. They also have classic favorites such as a double-cut fudge brownie and house-made pecan pie. If you select the Pecan Butter Crunch, you are literally in for a treat. This scrumptious dessert comes à la mode, and every bite is truly delightful.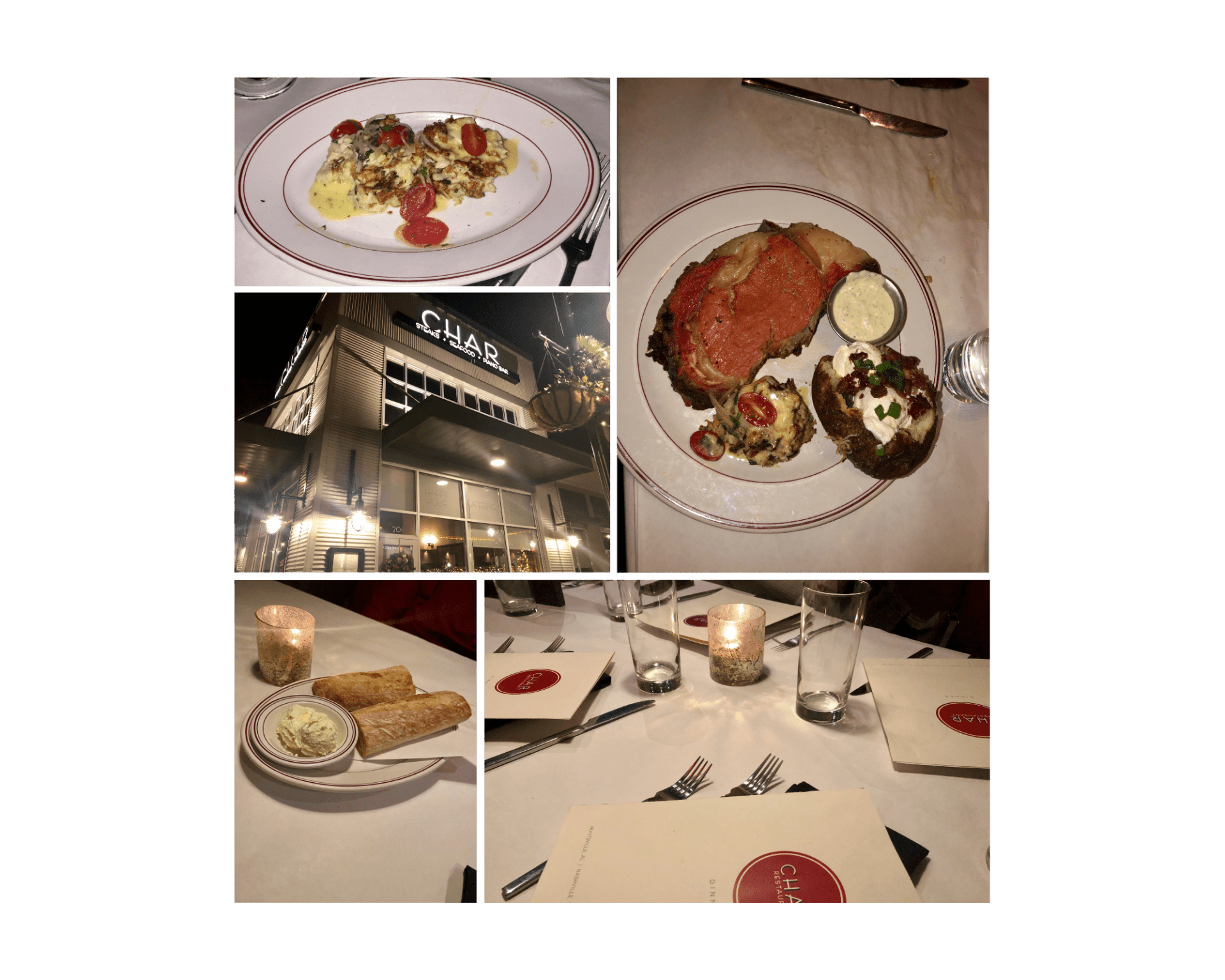 Make A Reservation Today
If you are ready to experience a fantastic meal in a warm atmosphere, then you need to come eat at Char Restaurant. Offering brunch, lunch, dinner, and happy hour, Char is conveniently located at 931 Bob Wallace Ave. SW, Suite 201. Make a reservation to dine at Char today!