At the top of the steps, that leads to downtown Huntsville and overlooks Big Spring Park is Domaine South tucked away in the corner. Do not let its humble location fool you. Domaine South is a fabulous restaurant that offers a wonderful dining experience for any who gather there. Domaine South is open Monday through Thursday from 11 am to 9 pm. Friday through Saturday from 11 am to 10 pm, and Sunday from 11 am to 4 pm.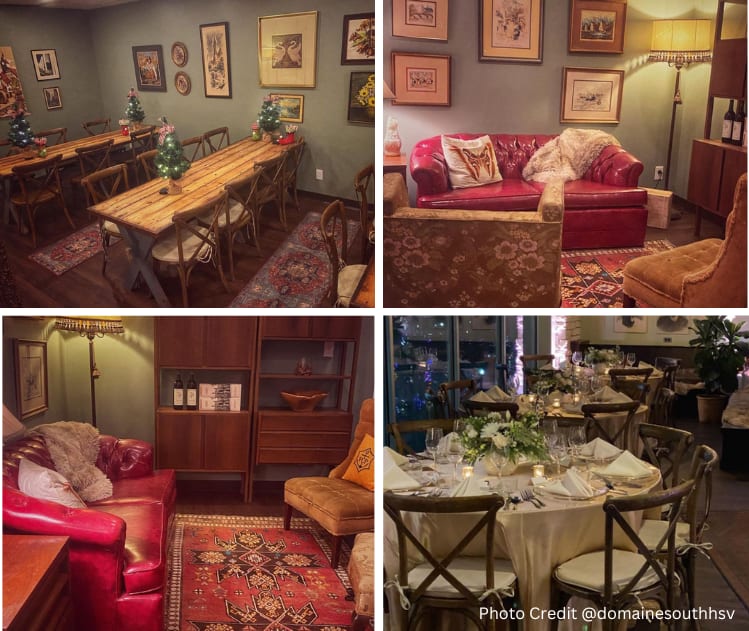 Charcuterie
Anyone who has dined at Domaine South will recommend that you try their charcuterie boards and with good reason. The restaurant offers an array of cured meats and cheeses, along with other tasty treats. Along with the cheeses and meats, your charcuterie board will come with crostini, toasted almonds, and grapes.
Small Plates
If your table has noshed on a charcuterie board, then you may not desire a big entree. You can opt from any of the restaurant's shareables or small plates. Dishes you may be able to select, include a Big Green Salad, the Soup of the Day, Duck Fat Frites, Oysters, and more. Note that the menu at Domaine South does change to accommodate the changing produce and ingredients that are in season.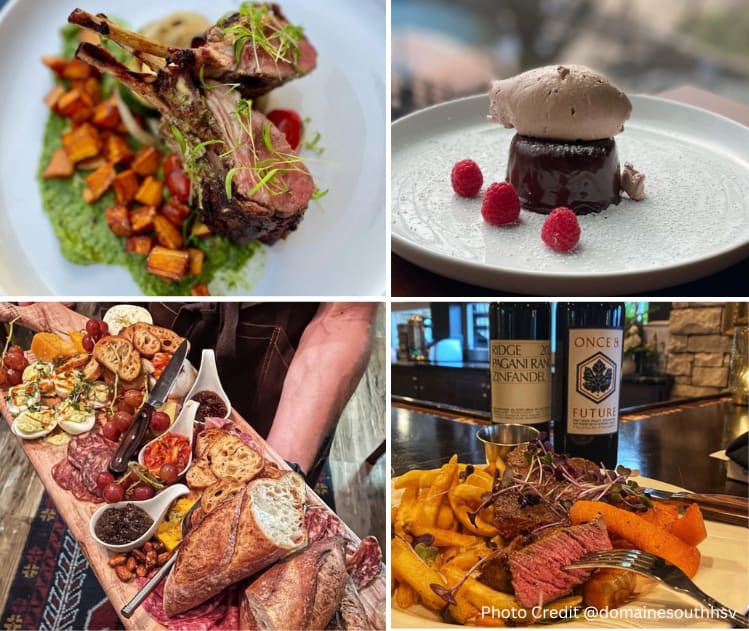 Entrees & More
When you need something more than what the small plates can provide, Domaine South has you covered with its available sandwich plates as well as its more sophisticated entrees. Entrees you may be interested in trying at Domaine South include the Grilled Denver Venison or the Farmer's Market Plate.
Visit Domaine South Today
Whether you are celebrating an anniversary, closing on a house, or simply dining with friends, you will have a wonderful time at Domaine South. The restaurant is conveniently located in the heart of downtown Huntsville, so you can quickly head over to one of the many bars for a cocktail or head to the Von Braun Center for a show. Visit Domaine South today.