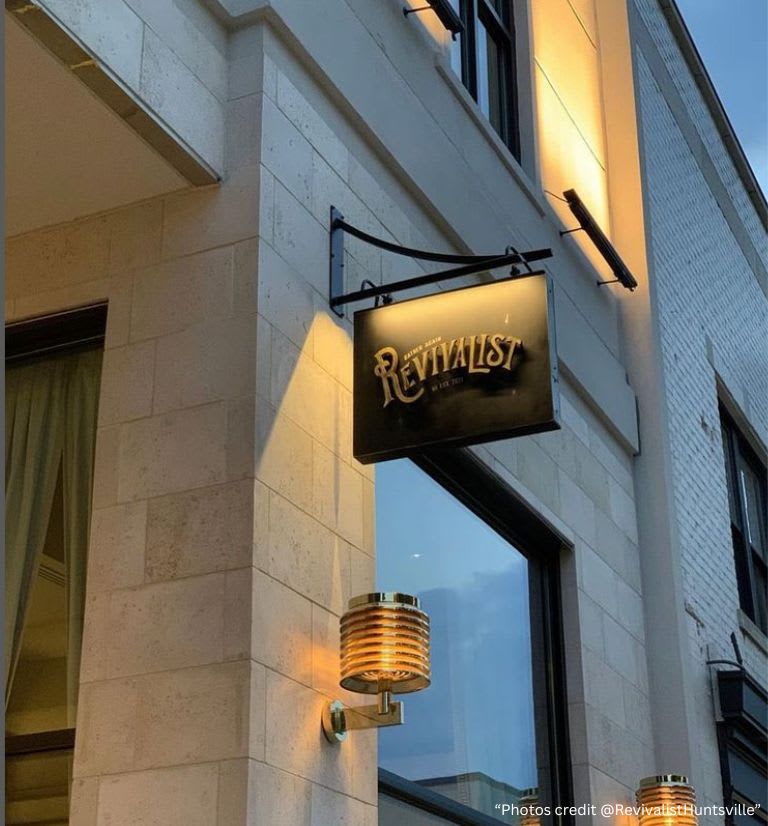 In the heart of downtown Huntsville, there lies the 106 Jefferson. The hotel is central to everything that is around downtown. While there are plenty of restaurants throughout downtown Huntsville to grab a bite, you can certainly stay right at 106 Jefferson to dine at The Revivalist. While the facade has changed over the years, The Revivalist brings back a place for residents of the city to gather to enjoy conversation over a drink or meal.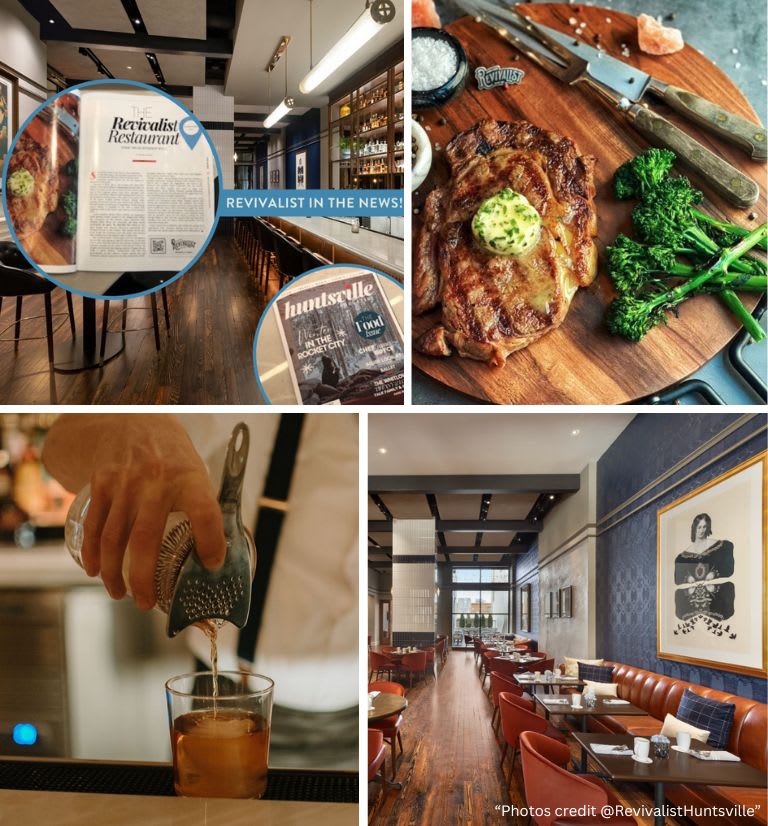 Grab a Seat at The Table
Whether you come for breakfast, lunch, or dinner, you will enjoy a wonderful selection of entrees at The Revivalist. After a run or a cycle class, you can enjoy brunch with a cup of coffee or other espresso beverages like a latte or cappuccino. If you want to eat light, there are healthy options such as the Granola & Fruit Parfait or Avocado Toast. There are also classic breakfast favorites like the French Toast or Southern Omelet.
Should you dine at The Revivalist during the lunch hour, you can savor delicious eats like the French Dip, the Paleo Power Bowl, and the Shrimp & Grits. If you want to start the meal with some appetizers to share, then you will enjoy Southern favorites such as the Fried Green Tomatoes or the Crayfish "Hushpuppy."
Dinner at The Revivalist is an experience with entrees like Beef Carpaccio and Moules Frites for starters. When you get to the main course, relish the delicious flavor of meals such as the Herb Roasted Cornish Hen, the Halibut, or the Pan Roasted Salmon. You can finish the meal on a sweet note with any of the dessert options, like the Flourless Chocolate Espresso Cake or the Chef's Seasonal Creme Brulee.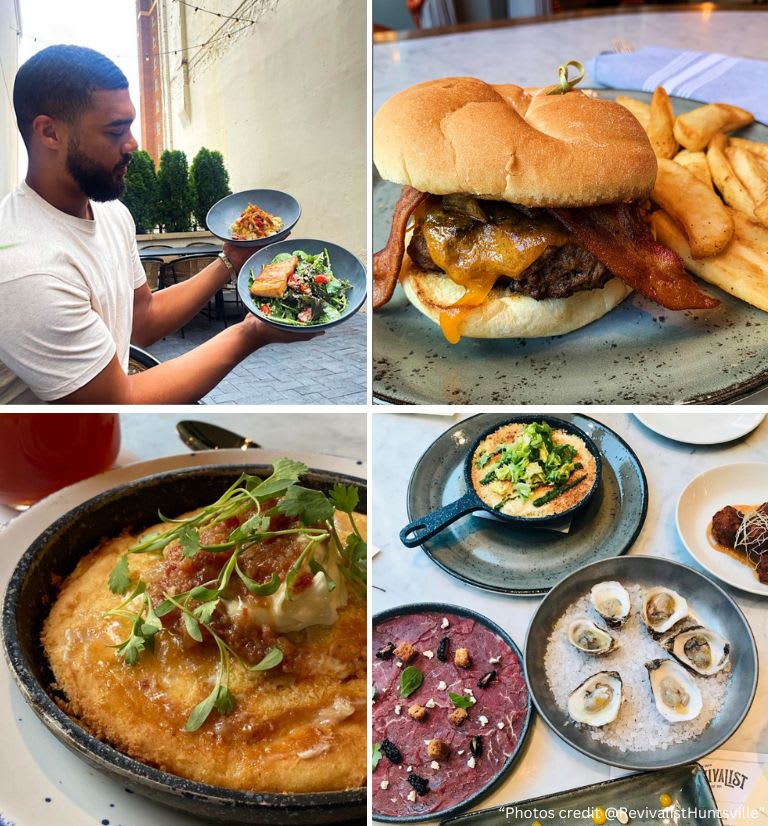 Sip on a Fine Cocktail
Maybe you have dined somewhere else in the downtown area, but you are looking for a nice place to grab a cocktail for the evening. The Revivalist has an exceptional cocktail, beer, and wine menu in a vibrant setting. Enjoy a refreshing classic like the Clover Club or a Revivalist signature such as The Bay Dream.
Whatever your reason for visiting The Revivalist, you will enjoy your time here. The atmosphere is elegant, and the food you will find decadent as you spend quality time with your friends. Make reservations to dine at The Revivalist or feel free to walk in to the establishment any day of the week.