Cute Shop with Coffee and Cocktails
Gold Sprint is a conveniently located coffee shop in the historic district of Lowe Mill in Huntsville. While there are several coffee shops in the Huntsville area, Gold Sprint stands a part with their homemade syrups, tasty breakfast and lunch dishes, and their variety of wine, beer, and craft cocktail options. Gold Sprint is warm and inviting with its rustic furnishings and rugs, while also giving off a cool vibe with its industrial touches.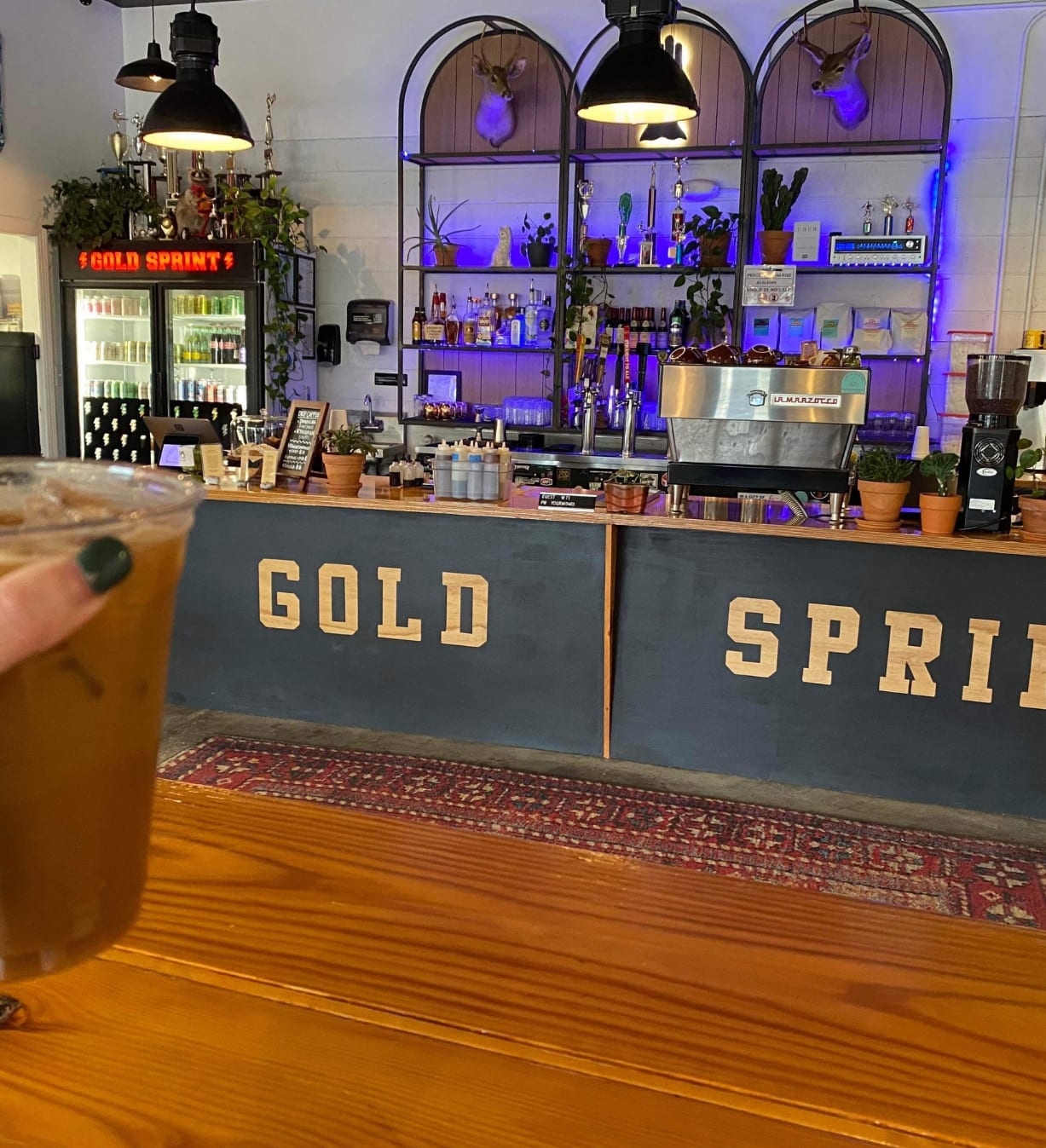 Deliciously, Unique Coffee Drinks
While the Gold Sprint does have classic favorites like the latte, Americano, and Cortado, this coffee shop offers its patrons unique flavored drinks like the spicy El Camino and Enforcer lattes or the floral Taking Forever and Cloudburst lattes. If you aren't in the mood for coffee, Gold Sprint also offers a Dirty Chai latte and Horchata as well as their Matcha Latte that has been voted best matcha in Huntsville.
Gold Sprint has a calendar full of events for people to attend. From Open Mic Nights to Cars and Coffee, there is plenty of fun for everyone. While Gold Spring hosts their own events, they are perfectly capable of hosting your special event too. Have a birthday, anniversary, or wedding coming up? Contact Gold Sprint. They will be happy to assist you in making your event wonderful.