Huntsville, Alabama, is more than just a scenic gem. Here, you'll find a wide variety of attractions to fill a full day, no matter your interests — the arts, nature,
Huntsville hiking trails
, entertainment, shopping, dining, and so much more. This is especially true if you're lucky enough to get your hands on some real estate when you can call all of this home.
The fun doesn't stop at sunset, either. Immediately upon sundown, the vibrant nightlife takes over the city, opening up more adult activities you're sure to enjoy. So where should an outdoor enthusiast start their day-to-night adventure? This list should help push the start of your Huntsville bucket list if you haven't already started one!
Take the dining and shopping outdoors
In Huntsville, dining and shopping aren't limited to indoor locations. With many opportunities to get outdoors, getting your retail therapy or lunch outside has never been easier. You can certainly get the best of both worlds when it comes to the things you love, just like these top picks.

Bridge Street Town Centre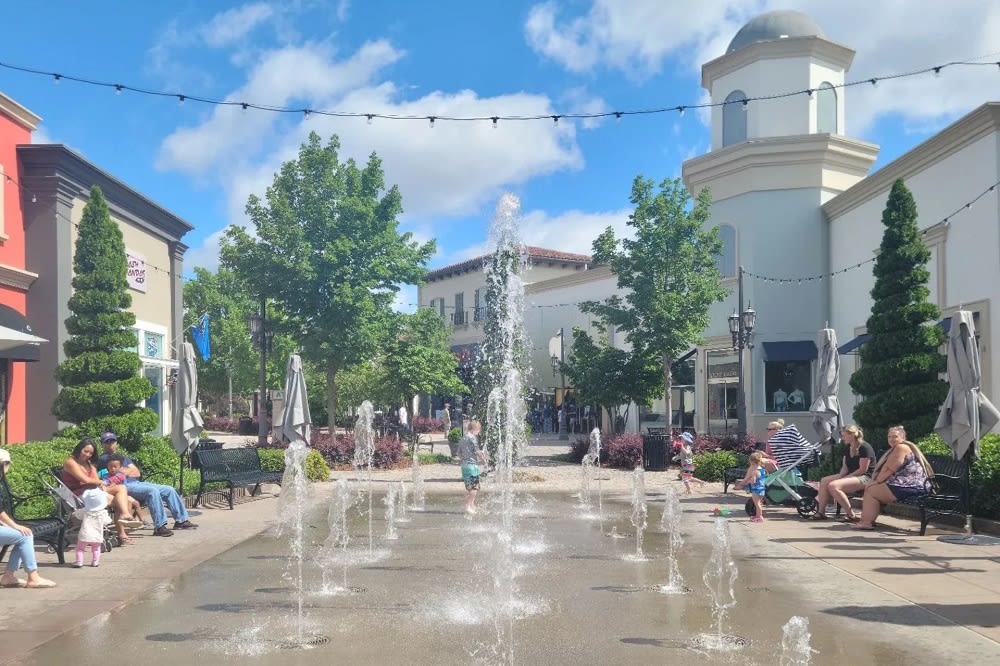 Photo courtesy of Bridge Street Town Centre/Facebook
While dining and shopping seem far away from outdoor adventure, the
Bridge Street Town Centre
makes it possible. Opened in 2007, this massive tourist favorite has about 70 retailers and restaurants to explore. Great for anyone with
Huntsville houses
, this attraction is a must-visit on those weekends when you're craving a leisurely meal followed by a little retail therapy. You can even bring your four-legged friend along for a stroll along the on-site trails.

Bailey Cove Farmers Market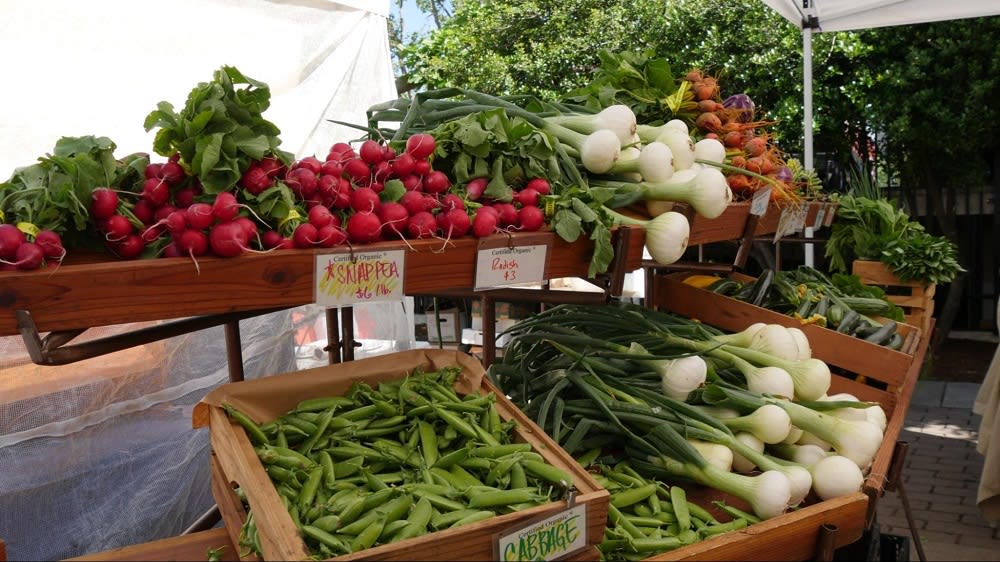 Photo courtesy of Unsplash
The open-air
Bailey Cove Farmers Market
makes it fun to restock the fridge at your Hunstville real estate. Held annually from May through Labor Day, this Saturday market invites community members to connect with local farmers and purveyors while soaking up some fresh air and sunshine. While you can certainly find all of your fresh produce needs here, there are also other locally produced products to explore, from flowers and crafts to baked goods, meat, honey, eggs, and beyond.
Connect with nature
If you're looking to venture outside to enjoy the fresh air and some alone time, finding secluded and calming scenery is important. Luckily, Huntsville is filled with parks and rivers galore. Connecting one-on-one with nature is easy when you have access to a wide variety of nature preservations and waterfronts.
Brown Bear Canoe & Kayak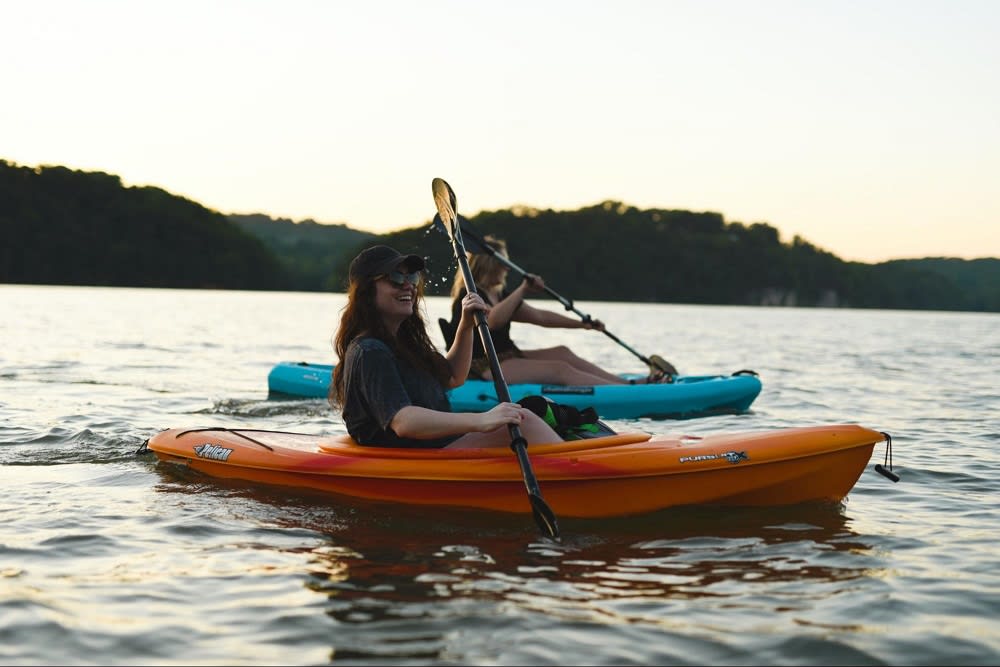 Seeking an outdoor adventure that isn't just for hiking? This is it!
Brown Bear Canoe & Kayak
is the perfect day escape for groups of all sizes, from couples to families. With so much to do — swimming, picnicking, canoeing, kayaking, or fishing — you can focus on the fun and less on wondering what'll please everyone. Better yet, the company also offers trips from Oscar Patterson and Walker Lane for those with Huntsville real estate looking to join the adventure.

Huntsville Botanical Garden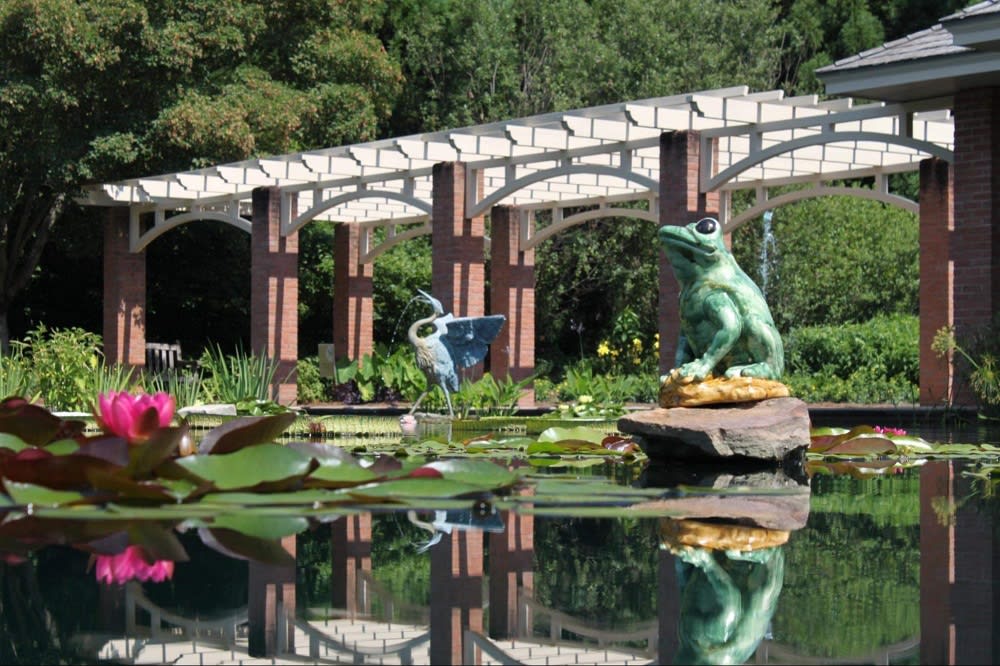 Photo courtesy of Huntsville Botanical Garden/Facebook
Unlike kayaking, sometimes you just want to kick back on the lawn or walk along to some scenic views. You can do just that at the
Huntsville Botanical Garden
. With nine themed sub-gardens and 112 acres to explore, it's easy to assume you might just want to spend your entire day here. Join the trek on the Mathews Nature Trail or stop by the Anderson Education Center to visit the nation's largest open-air butterfly house — the choice is yours.

Ditto Landing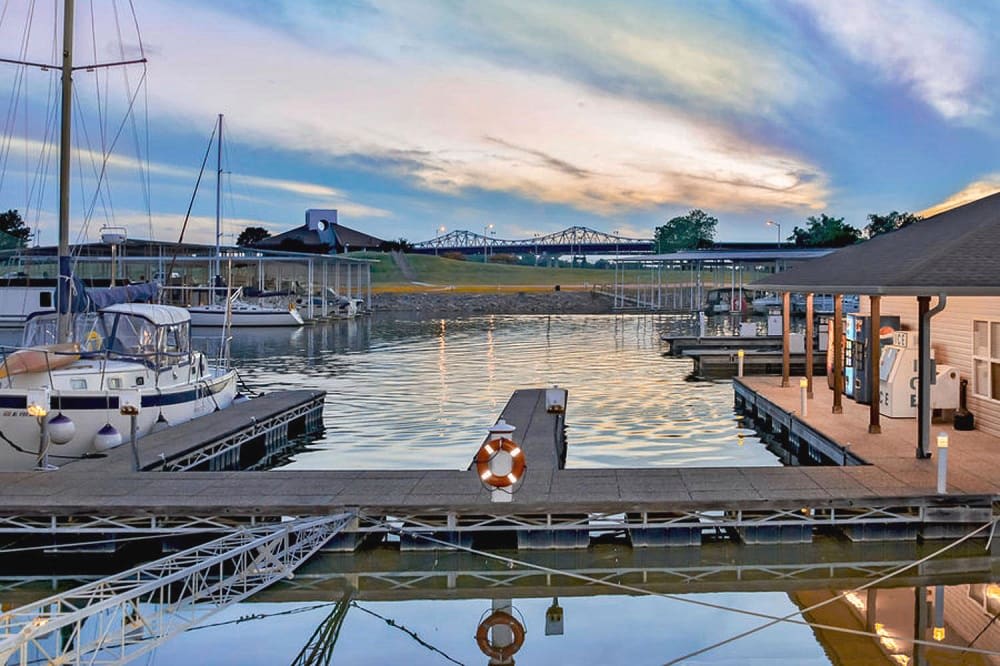 Photo courtesy of Ditto Landing
If you're a boat lover (and we don't mean canoes and kayaks), then you'll love to hear that
Ditto Landing
is home to a small but memorable marina. Even if you don't own a boat, the Tennessee River park is just as great for camping. With such a versatile place to visit and settle in for a day (or night), you and the family will never grow bored with all the possibilities. To top it off, the park offers pavilion rentals and security services for those looking to bring the party to nature.
Venture into the daytime fun
Daytime fun looks different for everyone and their accompanying parties. For couples, this might mean a stroll by your favorite stores and shopping centers, whereas, for kids, it could be a trip to a zoo. Finding a balance between these desires is easy in Huntsville, where all options coexist. Better yet, most of the daytime fun outdoors is family-friendly, making it great for all ages and sized groups.

Altitude Adventures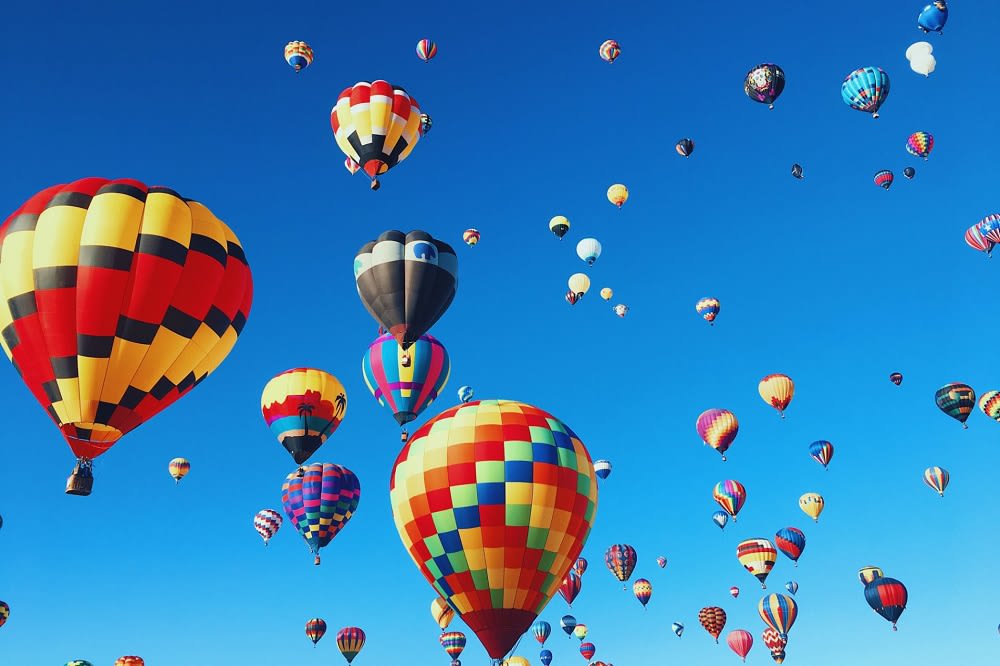 If creating once-in-a-lifetime moments is your forte, then you'll be happy to find out that most
Huntsville houses
are surrounded by endless fun to be had.
Altitude Adventures
is one of those activities that you'll talk about for ages. With a private chartered flight on a hot air balloon, it doesn't get much more thrilling than this. So if "on-land" adventures aren't that exciting to you, this option might just be your go-to winner for a good old Huntsville expedition to the sky.

Harmony Park Safari
The name says it all: Harmony Park Safari is home to Rocket City's best points of interest for all animal lovers. While this detail is unknown, this drive-through zoo is also a wildlife refuge and nature preserve. The adventure is two miles long, allowing you and your family to get up close to your favorite animals, including buffalo, zebras, giraffes, ostriches, and a camel. You can even feed the animals from the comfort of your car!
It's clear being situated in Huntsville is far from boring. When you're ready to call one of the many Huntsville houses yours, it's time to get in touch with a local expert. Leaning on agents like
Nicole Hartenbach
and the rest of the InTown Partners team will put you in the right place at the right time to enjoy all of the endless outdoor fun that Huntsville has to offer.