Are you ready to take advantage of the hot seller's market and add your house to the small inventory of other Huntsville and North Alabama homes for sale? The real estate market in the area is thriving, and many buyers are searching for homes in the area due to the low cost of living, economic opportunities, new developments, and the continued low interest rates.

If you're ready to list, follow these tips to optimize the sale of your home and get the most equity possible to put toward your next home.
​​​​​​​

Price Your Home Strategically
When the market is hot, as it currently is in the Huntsville area, it's tempting to inflate the price of your home in the hopes of getting more profit out of it. However, it's important in any type of market to price your home strategically and fairly so you can compete against other Huntsville homes on the market. If potential buyers perceive your home as fairly priced, it will actually garner more interest and more offers. This will naturally bid the final sales price up - often times above what you initially wanted to list it for.

To do this, your Huntsville real estate agent should do a comparative market analysis. This involves comparing your home against other similar homes that have recently sold in the area, whether in your direct subdivision, school district, or zip code. Though there are other factors that go into pricing a home fairly, this type of analysis is the first step toward determining a reasonable price that will attract buyers as well as give you the most amount of profit.  
Market Your Home Online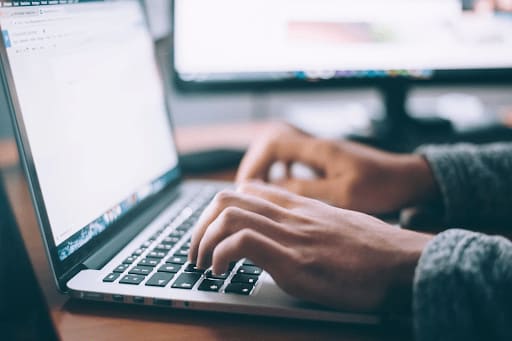 Now more than ever, prospective buyers are finding Huntsville homes they are interested in online and narrowing down their choices before selecting a handful to view in person. According to the National Association of REALTORS® (NAR), the share of home buyers who used the internet to search for a home increased to an all-time high of 97%. This means you need to have an effective online marketing campaign that includes high-quality professional images of your home, a video tour or 3D tour when necessary, and extensive descriptions and property information so prospective buyers will learn enough information to schedule an in-person showing. Work with a Huntsville real estate team that is experienced in online marketing campaigns and social media advertising, accompanied by a robust offline strategy, to ensure your home receives the most amount of online attention.
Consider Pandemic-Friendly Upgrades
Buyer needs have changed since the COVID-19 pandemic hit. After many months of quarantine, prospective buyers have realized that their current home does not provide the amenities that they want and need. Most are now looking for homes with dedicated home office space, in-home gyms, spa-like master baths, and kitchens where they can enjoy cooking and dining with their families. Ask your real estate agent to compare your home to others that are listed in the area. If most of them have pandemic-friendly upgrades and yours does not, you may want to consider making some renovations before you decide to list. If this is the case, please ask the InTown Partners Real Estate Group about a special program that can help you make these updates without the hassle of any out-of-pocket costs.
Invest in Curb Appeal
When potential buyers view your home online or in person, the first area they will see is the exterior as they drive up. If your lawn is not in pristine shape, your front porch is in disrepair, or you don't have an attractive front door, buyers will likely lose interest. Take some time to improve your curb appeal before professional photography and marketing materials are created. Set out some attractive potted plants or flowers, ensure your lawn is tidy, and take care of any minor repairs that can make your home appear dilapidated.

If you want to take things to the next level, invest in a professional landscaper who can add some eye-catching hardscape or other materials to your home or a contractor who can replace your front door and upgrade your porch area.
Stage It
Huntsville homes that are professionally staged sell faster and for more money than those that are not. A stager will arrange your furniture and other belongings to boost your home's appeal to buyers. He or she will also make sure each room has a designated purpose and may even bring in outside décor to help sell your house. 
Work with Nicole Hartenbach & Associates to Sell Huntsville Homes
When you work with the team at Nicole Hartenbach & The InTown Partners Real Estate Group, you will get personalized customer service based on your unique needs. Their motto, "Luxury is an Experience, Not a Price Point," embodies their belief that every type of seller deserves to have the best treatment and service. The team works with everyone from first-time buyers to those selling multimillion-dollar estates and treat each client with respect and high-end service. With more than 30 years of record-breaking results, Nicole's team prides itself on helping clients successfully navigate both the buying and selling process. 
Recent Properties Sold By Nicole Hartenbach & the InTown Partners Real Estate Group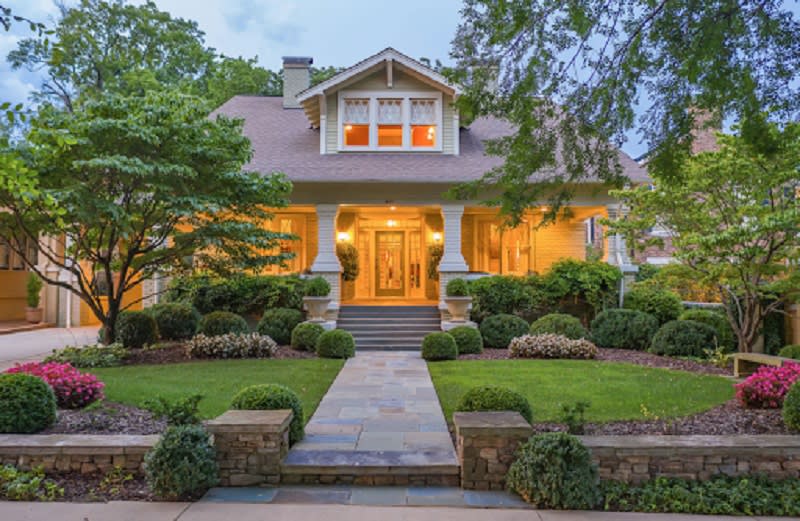 One of the recent Huntsville homes the team sold was a $1.35 million dollar 1920 bungalow with four bedrooms, four and a half bathrooms, and more than 4,000 square feet of luxury. The home has a butler's pantry, a kitchen that is described as straight from Southern Living magazine, and lush side and back gardens with stunning landscape and hardscape features. This property is located just a short walk from the vibrant downtown Huntsville neighborhood.
This $1.85 million Southern estate is located on 2.32 acres of private land in the heart of Huntsville. With seven bedrooms and six and a half baths, the estate sprawls over 9,536 square feet. Amenities include a 1,100 bottle wine cellar, media lounge, mother-in-law suite, and outdoor entertaining area complete with a pool and fireplace.
North Alabama real estate doesn't get any more luxurious than the $3 million estate property the team recently sold at 593 Ripple Lane. Set on more than 50 acres of private land, this six-bedroom, six-and-a-half bathroom retreat is located minutes from downtown Huntsville and features a guest cottage, outdoor pool, riding corral, and stocked fishing pond.

Is now the right time for you to list your Huntsville real estate and move on to the next stage in your life? Reach out to Nicole Hartenbach & the InTown Partners Team to get expert advice and ensure your selling process is as successful as possible.