Elevate Your Drinks at Stella's Elixir Lounge
Whether it is girls night or date night, there is only one cocktail bar in Huntsville you need to visit that will literally elevate your evening's experience - Stella's Elixir Lounge. With a fabulous rooftop furnished with gas fireplaces and comfortable outdoor seating, you will feel like you have the world at your feet as you survey the city of Huntsville. With a nod to Tinsel Town and Tennessee Williams' most prominent play, Stella's transports you to another world where you can let the worries of the office slip away.
The Lounge
Stella's Elixir Lounge offers patrons plush seating in its beautiful second floor location that looks above Holmes Avenue in Downtown Huntsville. Stella's provides customers a range of specials and events throughout the week. Patrons can enjoy live music as they sip the finest cocktails, wine, and beer.
Menu Highlights
Customers can enjoy classic cocktails such the Classic Daiquiri, the Whiskey Sour, and the Manhattan. For those who love the Old Fashioned or Moscow Mule, they will be pleased as punch when they see the variations of Mules and Old Fashions that Stella's has to offer. If you want to be a tad more adventurous with your choice of cocktail, then you cannot go wrong with any drink from the Alluring Elixirs section. You absolutely must try the Snickerdoodle. This drink is creamy and delicious with just the right amount of cinnamon. It is like dessert in a glass.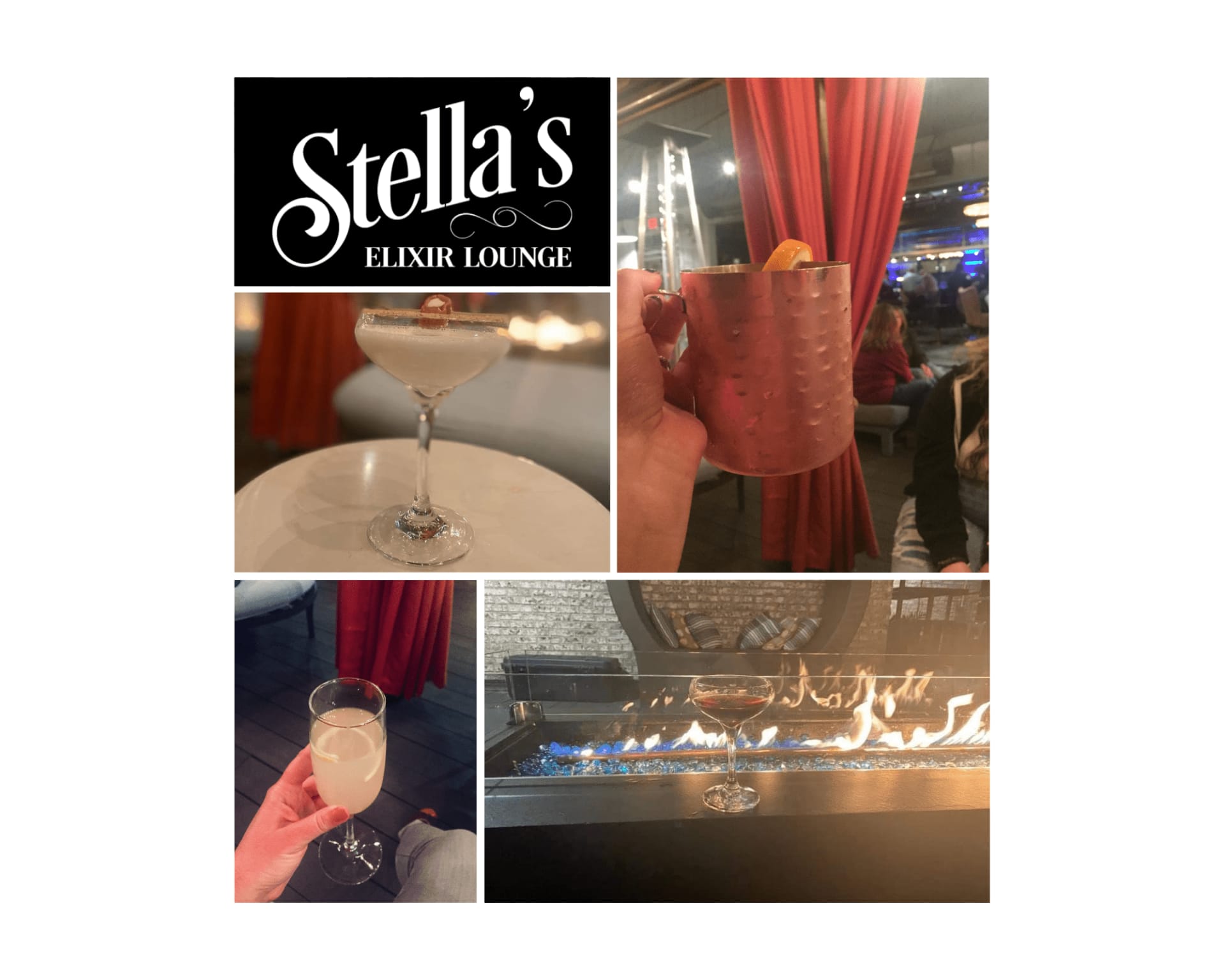 Visit Stella's Elixir Lounge Tonight
Find a seat on the open balcony at Stella's tonight. As you hold a coupe glass or copper mug be sure to admire the moon, soak in the ambience, and enjoy conversations with friends. Visit Stella's Elixir Lounge tonight.